FareStart Launches "Guest Chef Night at Home" Virtual Event Series
Free community event featuring local chef favorites Kristi Brown, Rachel Yang, Melissa Miranda, Edouardo Jordan, Brendan McGill, Varin Keokitvon, and Francisco Migoya
SEATTLE (February 25, 2021) – FareStart announced that it will launch a virtual version of its popular Guest Chef Night event called "Guest Chef Night at Home." Each quarter in 2021 the nonprofit organization will hold a free, one-hour virtual event that will focus on a culinary theme or skill that features local, award-winning chefs. FareStart's Chef Wayne Johnson will serve as the host.
The first event will take place on Thursday, March 25 from 5 to 6 p.m. PST and feature Chefs Kristi Brown (Communion and That Brown Girl Cooks!) and Varin Keokitvon (Seattle Central College and formerly of Heartwood Provisions). The chefs will focus on knife skills as they demonstrate tips and tricks for a good cut. Guests with all knife skills will be welcomed as basic and more advanced techniques are shown. The event is free of charge, but advanced registration is required at www.farestart.org.
"We are thrilled to bring back Guest Chef Night in this new, more accessible way," said Chef Wayne Johnson, FareStart senior advisor of culinary and community engagement. "Now more than ever, it's critical to support our local chefs while building community. We cannot wait to bring together food lovers, FareStart students, staff and supporters in this virtual environment. In addition, to learning from the experts, we want these events to be fun and lively, just like the best conversations around the dinner table."
2021 FareStart Guest Chef Night at Home Schedule:
Thursday, March 25, 5 – 6 p.m. PT: Chopping Like a Pro with Chef Kristi Brown of Communion and That Brown Girl Cooks!, and Varin Keokitvon of Seattle Central College and formerly of Heartwood Provisions.
Thursday, May 20, 5 – 6 p.m. PT: Art of the Appetizers with Chef Rachel Yang of Joule, Trove and Revel, and Chef Melissa Miranda of Musang Seattle.
Thursday, September 9, 5 – 6 p.m. PT: Perfecting Pizza with Chef Francisco Migoya of Modernist Cuisine.
Thursday, December 16, 5 – 6 p.m. PT: Relishing Fermentation with Chef Edouardo Jordan of JuneBaby and Salare, and Chef Brendan McGill of Hitchcock.
FareStart Guest Chef Night was launched nearly 30 years ago. It became one of Seattle's most beloved culinary events where the community gathered every Thursday night at the FareStart Restaurant to enjoy a three-course dinner prepared by a local celebrity chef and FareStart students. Since the event's inception, more than $6 million has been raised to support FareStart's job training programs for youth and adults with barriers to employment.  The event was paused in March 2020 due to the COVID-19 pandemic as FareStart pivoted to provide emergency meals to communities across the Seattle area.
For more information about FareStart or to register for a FareStart Guest Chef Night at Home virtual event, visit www.farestart.org.
Seattle Parks and Recreation needs input for South Lake Union Community Center
For Immediate Release: January 29, 2021
Seattle Parks and Recreation (SPR) is excited to work with the community on planning for a new community center in the South Lake Union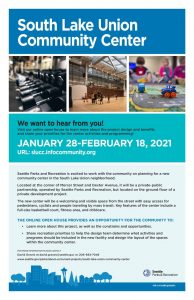 neighborhood. Located at the corner of Mercer Street and Dexter Ave., the center will be a private-public partnership operated by SPR, but located on the ground floor of a private development project. The new center will be a welcoming space for all and visible from the street with easy access for pedestrians, cyclists and people traveling by mass transit.
SPR and the design team from NBBJ needs your input to help create a successful center for all. Please visit the Online Open House from January 28 through February 18 at slucc.infocommunity.org. 
This Online Open House is an opportunity for the community to share priorities for the center's activities and programming. The community can also learn more about the project, as well as the constraints and opportunities. Key features of the center include a full-size basketball court, fitness area, and childcare. The community will be asked to share additional recreation priorities to help the design team determine what activities and programs should be included in the new facility and design the layout of the spaces within the community center.
For more information please visit
www.seattle.gov/parks/about-us/current-projects/south-lake-union-community-center
or contact David Graves at david.graves@seattle.gov or 206-684-7048.

"THE KILROY STARS," A NEW CONSTELLATION OF LIGHT SCULPTURES WILL APPEAR ALONG THE WEST COAST TO INSPIRE HOPE FOR THE NEW YEAR
Fostering Kilroy Realty's Commitment to Art, These Pop-Up Installations Will Collectively Unite The Cities of San Francisco, Seattle, San Diego, and Los Angeles
LOS ANGELES (December 7, 2020) — Beginning Tuesday, December 8th, a series of light sculptures will pop up in succession in San Francisco, Seattle, San Diego, and Los Angeles. Illuminating the West Coast throughout the months of December and January, four outdoor installations have been commissioned by North America's leader in sustainable real estate development, Kilroy Realty, not only as a gift of art to surrounding communities, but to express hope for the year ahead.
WHY // THE FUTURE IS BRIGHT
In fostering the sublime power of art within our communities, The Kilroy Stars' inaugural debut is a unique reflection of its place and time. "Now more than ever, we need avenues that inspire, and in a post-pandemic world, the role of public art will be even more important," says John Kilroy, CEO of Kilroy Realty—who earlier this week virtually unveiled a five-stories tall public art installation on Netflix's new Hollywood campus. The arts-dedicated company has a robust program, with over 300 pieces of art throughout its West Coast real estate portfolio.
The Kilroy Stars will be situated on high points within each of the four cities, giving public spectators on-going opportunities for meaningful encounters with art in the course of daily life. Looking ahead, Kilroy aims to utilize the Stars annually to celebrate the unique communities in which they reside.
WHAT // THE KILROY STARS
The Kilroy Stars are stellated dodecahedron installations of light and movement. They span 20 feet in diameter, and each Star is outfitted with more than 30,000 individually programmable LED bulbs. The magnificent structures may be seen from miles away and will be configured to oscillate in various rhythms, colors, and patterns of dynamic light. Within a 24-hour cycle, the Stars will take spectators through five programs ranging from an amber toned dawning starburst to dimmed pulsation of cool tones supporting the human body's natural circadian rhythm.
Kilroy is partnering with a team of renowned artists and fabricators to bring the 3D art to life. The ornate Stars are designed and built by Oakland-based Engineered Artworks, a working group of creatives widely recognized for their eccentric installations at Burning Man, in partnership with digital art program creators out of San Francisco, Zoetic Digital.
WHEN // WHERE
The Kilroy Stars will be temporarily located atop four highly-visible properties within Kilroy Realty's West Coast portfolio. The Exchange in San Francisco, 333 Dexter in Seattle, 2100 Kettner in San Diego, and Los Angeles' Columbia Square are benchmarks of sustainability and environmental stewardship, virtues that champion a sound future as we enter the New Year. The Stars will be installed in succession beginning in December, and all will remain lit through Sunday, January 31st.
SAN FRANCISCO
Tuesday, December 8, 2020 – Sunday, January 31, 2021
The Exchange on Sixteenth (Mission Bay)
1800 Owens St., San Francisco, CA 94158
SEATTLE
Tuesday, December 8, 2020 – Sunday, January 31, 2021
333 Dexter (South Lake Union)
333 Dexter Ave. N., Seattle, WA 98109
SAN DIEGO
Week of December 13, 2020 – Sunday, January 31, 2021
2100 Kettner (Little Italy)
2100 Kettner Blvd., San Diego, CA 92101
LOS ANGELES
Week of December 20, 2020 – Sunday, January 31, 2021
Columbia Square (Hollywood)
1525 N. Gower St., Los Angeles, CA 90028
For more information about The Kilroy Stars, including the best vantage points within each city, the dynamic light programs and more, please visit TheKilroyStars.com, and follow Kilroy on Instagram at @KilroyRealty | #TheKilroyStars
About Kilroy Realty Corporation: 
Kilroy Realty Corporation (NYSE: KRC, the "company", "KRC") is a leading West Coast landlord and developer, with a major presence in San Diego, Greater Los Angeles, the San Francisco Bay Area, and the Pacific Northwest. The company has earned global recognition for sustainability, building operations, innovation and design. As pioneers and innovators in the creation of a more sustainable real estate industry, the company's approach to modern business environments helps drive creativity, productivity and employee retention for some of the world's leading technology, entertainment, life science and business services companies.
Keeping History Alive:
A Century Old Boat Design comes to life on Lake Union
The Center for Wooden Boats launches a Kitten Class sailboat on the centennial year of its design   
SEATTLE  – The Center for Wooden Boats (CWB) launched its first traditionally built sailing vessel in over 15 years to the shores of Lake Union. The Kitten Class Gaff-Rigged Cat Boat, designed by John Winslow in 1920, is the first wooden boat built from scratch in the newly opened Wagner Education Center (WEC).
Three years ago, Lead Boatwright Josh Anderson (now CWB's Executive Director) started developing a boat building program to utilize the newly opened 1,000 square feet of space in the Bill Garden Boat Hall of the WEC. Anderson chose to reconstruct a design that once frequented Lake Union, but had not been sailed in decades. Around 2008, a team of volunteers uncovered an original Kitten hull, likely dating before World War II, in a shed on Vashon Island and added the vessel to the organization's historic collection for preservation. This design was one of the first single-class vessels used by the Seattle Yacht Club, and was built by the Blanchard Boat Company in the 1920's to teach youth to sail. The Kitten is a gaff-rigged cat boat that is 15 feet long with a 6-foot beam.   

"Since we didn't have a Kitten boat currently afloat on our docks, but it has historical significance to our waters and is the last boat design in our "Still Afloat" exhibit, I thought the kitten would be the perfect project," Anderson said. "We wanted to have a complete exhibit on our docks that people could interact with." 
A volunteer located the original boat design plans in the October 1920 issue of Pacific Motor Yacht Magazine at the Seattle Public Library, which were digitized and scaled for construction. CWB embarked on holding 17 different classes to build the vessel starting in September of 2018, with the goal of including as many people in the process as possible. Well over a hundred students, interns, volunteers, and staff spent countless hours over the next two years handcrafting the vessel just as it would have been built a century earlier. The Kitten is carvel planked with Larch copper rivets over steam bent white oak frames. The backbone is constructed of black locust with Douglas fir clamps and deck beams with a cedar sole.  The spars are constructed of Sitka spruce with custom bronze hardware and a traditionally rigged gaff mainsail.  
"The Kitten project has become more than just adding a boat to our fleet or finishing an exhibit. Before the boat could even make a splash, countless volunteers and members of our community have come together to exchange invaluable knowledge and expertise, which is what our organization is all about," Anderson said. "Given the challenges this year, we are extremely proud to be able to launch this boat on the centennial year of its design. It would not have happened without the dedicated volunteers who put countless hours into building this boat, and the valuable maritime experts who helped us construct the boat. Thanks to them, we've been able to bring history to life and into the hands of our community."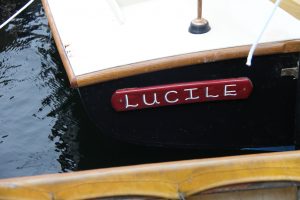 The naming rights to The Kitten were auctioned at the CWB annual fundraiser in March 2019 to David James. James christened The Kitten at a naming ceremony on October 16, 2020, revealing her name: Lucile. Lucile is named after James's late wife, who also shared a love ofsailing. 
About The Kitten: Lucile 
Hull Type: Carvel planked. Built with larch, oak, cedar, Douglas fir, Sitka spruce, and black locust. 
Rigging Type: Gaff-rigged catboat  
Length Overall: 15' 
Beam: 6' 
Sail Area: 163 Sq Ft 
Draft (max): 8" 
Lead Instructor: Ben Kahn (formally of Northwest School of Wooden Boat Building) 
Sailmaker/Rigging: Sean Rankin (NW Sails) 
Caulker: Brad Seamans (Port Townsend Shipwrights Co-Op) 
Hardware: Port Townsend Foundry and Ed Louchard of Zephyrwerks 
Paint: Kirby Paint Co. 
Watch the Third Friday Speaker Presentation by Ben Kahn on the CWB YouTube Channel. 
This project is supported, in part, by 4Culture/King County Lodging Tax. 
Fred Hutch Obliteride raises more than $3 million in 2020
Fundraising exceeds organizers' expectations in unprecedented pandemic era
SEATTLE, Sept. 29, 2020 – People all over the world joined the first-ever virtual Fred Hutch Obliteride to help raise more than $3 million for cancer and COVID-19 research at Fred Hutchinson Cancer Research Center. The event has raised more than $32 million since 2013.
A record 3,197 people from all seven continents and 50 US states participated in a reimagined Obliteride in 2020. The Adaptive Biotechnologies team raised the most, bringing in $113,704. Team Nordstrom was a close second, raising $111,950. Amazon had the largest team in Obliteride history, with 257 participants.
"The energy of Obliteride was as strong as ever this year. While we couldn't be together physically, our community came together in creative ways to generously support the fearless science at Fred Hutch, which the world needs now more than ever. These funds accelerate work happening in our labs right now," said Kelly O'Brien, vice president of Philanthropy at Fred Hutch. "We're honored 13,000 people donated to Fred Hutch Obliteride and share our drive to better understand and ultimately protect the world from both cancer and COVID-19."
Obliteride funds will help Fred Hutch researchers drive new discoveries and deepen understanding of both cancer and COVID-19. Because COVID-19 poses an urgent threat, particularly for people affected by cancer, 50% of the funds raised in 2020 are supporting Fred Hutch's work to halt the pandemic, and 50% are fueling Fred Hutch's core goal: curing cancer. In addition to conducting leading-edge cancer research, Fred Hutch is contributing to the international scientific response to the coronavirus pandemic by tracking and modeling the virus'
spread, developing diagnostic tests, designing vaccine trials and working to prevent future outbreaks.
The support of our dedicated corporate partners, including Sloan Foundation, University Village, Amazon, Safeway and the Sinegal Family Foundation, ensures 100% of every participant-raised dollar goes directly to lifesaving research at Fred Hutch.
SEATTLE-AREA ARTS ORGANIZATIONS JOIN FORCES TO CATALYZE
THE LARGEST-EVER CITY-WIDE DIGITAL ARTS FESTIVAL
December 16 – 18, 2020 (7:30 – 10 PM PT)
December 19, 2020 (Marathon Day beginning at 12 PM PT)
(Seattle, WA) – Emerald City Music joins This is Beethoven, a collaboration uniting twenty arts organizations in a city-wide festival demonstrating the power of arts to articulate our society's moment in time. Centered around the 250th birthday anniversary of the revolutionary composer Ludwig Van Beethoven, this festival symbolically pays homage to the composer while making current the same pioneering spirit he represented during his time.
Beethoven's presence in musical history is a great example of current needs in the time of COVID-19: pushing for change, unafraid of our voice, and transforming vulnerability to creativity. A side of his life often unknown, Beethoven dealt with abuse by his own father at a young age, battled custody over his own brother's son, felt social anxiety due to his deafness, and constantly contemplated over life's purpose. Beethoven inspires the theme of the festival because it symbolizes what it means to be human – to see beauty through the imperfections – and still come together.
"At a time when the ability to share art with others isn't as easy to do, we are taking this as an opportunity to celebrate the collective power of what Seattle arts have to offer," shared Kristin Lee, Artistic Director of Emerald City Music. "Beethoven's 250th birthday gives us a reason to pause and implement the revolutionary qualities he carried that evolved the art form. Seattle arts are pioneers in their fields, and on the other side of COVID, will pave the way for the next Seattle arts evolution."
This ticketed multi-day online festival will be accessible by visiting www.thisisbeethoven.org, with more details forthcoming. If you are interested in joining the project, please contact Emerald City Music at thisisbeethovenseattle@gmail.com by September 21. All partners will be confirmed by October 1.
Performances spanning from 30 – 60 minutes in length will be pre-recorded live at Vashon Center for the Arts in early December and produced for the late December festival. Partner organizations confirmed thus far include:
Emerald City Music, organizers

Amazon Symphony Orchestra 

Byron Schenkman & Friends

Classical 98.1 KING FM

Northwest Film Forum

Northwest Sinfonietta

The Rhapsody Project

Seattle Modern Orchestra

Seattle Pro Musica

Seattle Youth Symphony Orchestra

South Hudson Music Project

University of Washington School of Drama

Vashon Center for the Arts 

Zoe | Juniper 
PARTNERSHIPS AND PROGRAMMING*
* More programming details with all partner organizations will be confirmed and announced by November 1. Below are summaries of the current, confirmed programming. 
Emerald City Music
The Miro Quartet- one of America's most celebrated quartets- represents Emerald City Music and performs one of Beethoven's most monumental works, Op. 130 String Quartet with Op. 133, the "Große Fuge" (Grand Fugue). This work features the ultimate expansion of the string quartet to the possible limits of its scope through its length, compositional complexity, and the emotional depth. Indeed, this piece as a whole was completely unprecedented in its time, and remains truly inimitable in its depth and profundity by any compositions in any genre written by anyone to this day. www.emeraldcitymusic.org
"As we navigate these extraordinary times, we're reminded of why music is so important to our city right now. It plays a core role in inspiring change, healing, and hope. This is what Beethoven truly did in his time, and this is exactly what Emerald City Music is uniting with our region's arts partners to do now."

Andrew Goldstein, Emerald City Music Executive Director and Co-Founder
Amazon Symphony Orchestra
The Op. 11 trio in B-flat major, scored for clarinet, cello and piano, is one of Beethoven's earliest chamber pieces. It earned this nickname because of the popularity of the tune that the third movement, a theme and variations movement, is based on. "Gasse" in German means "street", and "Gassenhauer" was the term used for any tune so popular that it was commonly heard in the streets. Though no longer used today, the closest equivalent term today would be a "hit" -- which this Trio certainly remains, at least to clarinetists, to this day.
"The Amazon Symphony Orchestra is an unusual group to form inside a company focused on high tech, but as we have grown, we have seen the importance of sharing music with each other and with others. Now, during this time of social distancing, it's more important than ever to keep music alive as a way of connecting with our community and celebrate humanity's strength in unity -- something Beethoven strove to express through his music throughout his life."

Hsing-Hui Hsu, Amazon Symphony Director of Programming
Byron Schenkman & Friends | Beethoven's Legacy
Beethoven's life and work changed the course of Western music history, redefining the roles of musicians in society, and paving the way for a canon of Western Classical Music. In this lively and informal talk, distinguished performer and scholar Byron Schenkman will explore factors leading up to that change, Beethoven's part in it, and ways Beethoven's legacy has impacted our experience of music today. This will serve as a starting point for further discussion on how we might move forward from here, retaining the best of Beethoven's legacy while redefining it for a more diverse and inclusive future. www.byronandfriends.org
"Music has the power to bring people together for healing and joy. In these challenging times it is more important than ever to build and strengthen community. It is an honor to join with our friends and colleagues in the Seattle Arts community to help bring people together through music."

Margy Crosby, General Manager of Byron Schenkman & Friends
Classical 98.1 KING FM
KING FM joins THIS IS BEETHOVEN as a media partner in amplifying this city-wide celebration of arts in Seattle. Listeners can tune in by visiting 98.1 FM on the radio dial, or by visiting www.king.org
Northwest Sinfonietta 
Northwest Sinfonietta's program for the Beethoven Festival centers around the slow movement from Beethoven's String Quartet No. 15, Op. 132. Beethoven wrote this movement of surpassing beauty and hope, titled Heiliger Dankgesang eines Genesenen an die Gottheit, as a thanksgiving after a serious illness. It is our hope that it will lift spirits as we look for the end of the Covid Pandemic and the suffering of so many. Around this centerpiece, Sinfonietta will explore Beethoven as a connection or conduit between composers old and new, including music of Palestrina and Alan Hovhaness' Prayer of St. Gregory for trumpet and strings.  www.nwsinfonietta.org
"Northwest Sinfonietta is thrilled to be part of this unique celebration of Beethoven's 250th birthday. Beethoven's life and music are a continual source of inspiration and hope, and are so relevant to the challenging times in which we are currently living."

– Karin Choo, Northwest Sinfonietta Executive Director
The Rhapsody Project
The Rhapsody Project's performance will highlight the social dimensions of music making, and the fact that folk music continues to play an important role in the culture that informs current composers who extend Beethoven's legacy to this day. Our teenaged cohort of songsters will present a wide variety of popular and obscure songs that reflect the spirit of Beethoven's music. By providing historical context, rewriting and adapting traditional songs, and highlighting the perspectives of Black and LGBTQ youth, the Rhapsody songsters will demonstrate how community is strengthened and enriched through music. www.therhapsodyproject.org
"The Rhapsody Project is taking part in this festival to provide our young Seattle songsters with a platform to share their views and perspectives on the spirit of Beethoven, the meaning of music making in the current pandemic, and the role of social music as it relates to the formal approaches associated with classical music today. Our project's leaders view this confluence of different communities and musical disciplines as long overdue, and are thrilled to take part and see where this can lead!"

Joe Season, Co-Director and Founder of the Rhapsody Project
Seattle Modern Orchestra
Seattle Modern Orchestra will present music as revolutionary, critical, and responsive in our time–as Beethoven was in his time. The program includes Mauricio Kagel's Ludwig van (1970), a tribute to Beethoven on the occasion of the 200th anniversary of his birth. The indeterminate "meta-collage" of Beethoven's music challenges the performers not only in their technical virtuosity but also their ability to recreate music as composers themselves. The concert will also feature a new work by Chinese composer and pianist, Wang Lu. Wang, Professor of Music at Brown University, has received many awards including Berlin Prize in Music Composition, 2014 Guggenheim Fellowship, as well as commissions from the Koussevitzky Foundation and the Fromm Foundation. This new work will explore Wang's personal relationship with the music of Beethoven, and is a response to its ideals using her own aesthetic and musical language. www.seattlemodernorchestra.org
"Seattle Modern Orchestra is excited to join this multidisciplinary gathering of local Artists, celebrating each other's contribution to Seattle's artistic landscape. And, together, we will explore in different ways the works and ideals of Beethoven, in turn setting a new artist vision in our community."

Jeremy Jolley, Artistic Director of Seattle Modern Orchestra
Seattle Pro Musica | Notes for an uncertain future
As a meditation on our shared inability to know the ultimate course of our lives, Seattle Pro Musica offers three pieces written by composers who, like Beethoven, would be overtaken by deafness in their later years.
Ethel Smyth's The March of the Women (1911) became an anthem of the women's suffrage movement. Her own career was beset by the sexism of being considered merely a "woman composer" with music that was either inappropriately powerful for a woman, or too delicate to stand up to the work of male composers. For her 75th birthday, a festival was organized to celebrate her works, by which time she had grown so deaf that she could hear neither the performances nor the appreciative audiences.
Gabriel Fauré wrote Cantique de Jean Racine (1865) as a 19-year-old student. It is a piece full of the charm that characterizes his early works. This charm gave way to a more somber, withdrawn style as hearing loss set in during his final decades.
Ralph Vaughan Williams composed his Fantasia on Christmas Carols (1912) two years before the outbreak of WWI. He felt compelled to enlist at the relatively advanced age of 42, a choice that would expose him to the loud gunfire that would lead to his eventual deafness. Despite his hearing loss, he continued to compose well regarded works until his death at the age of 85.
"We are excited to be part of This is Beethoven. Everyone who participates in the arts, whether as performer, creator, or audience member, has been profoundly affected by the isolation imposed by COVID-19. In some ways, this isolation has similarities to the isolation that Beethoven endured due to his deafness and social anxiety. Bringing Seattle artists and audiences together at this time is a powerful statement about the resiliency of the arts and of humanity."

Karen P. Thomas, Seattle Pro Musica Artistic Director
Seattle Youth Symphony Orchestra 
Every year, talented musicians in the Seattle area compete in the SYSO Concerto Competition. This year, finalists will have the opportunity to join THIS IS BEETHOVEN and live-stream their award-winning performance from the Vashon Arts Center. In addition to the opportunity to join THIS IS BEETHOVEN, the winners will receive coachings and a masterclass from an Emerald City Music musician, and the competition winners will be invited to perform live at a SYSO concert when it is safe to do so. Additionally, all applicants will receive a free coaching from SYSO Music Director Juan Felipe Molano. www.syso.org
South Hudson Music Project
Composer and South Hudson Music Project executive director Wayne Horvitz has composed "R and R", a suite in three movements, each 10 minutes in length for string trio, percussion and improvising soloists. Inspired by the recordings of the Sonatas for Cello and Piano by Mstislav Rostropovich and Sviatoslav Richter, each of the three movements plays with the sonata form as interpreted for the 21st century, with each movement representing one part of a three-part sonata form. The piece will be performed by Horvitz and special guest improvising soloists. Learn more about Wayne Horvitz at www.waynehorvitz.com.
"Music is the healing force of the universe. It is a powerful language, but it is often expressed in dialects that keep us separate. By forging opportunities for artists and audiences to communicate, share, and explore through music, we can bring people from all walks of life to transform our world."

 – Wayne Horvitz, Executive Director of South Hudson Music Project
University of Washington School of Drama, Dance and Music | A Distant, Guiding Sun: Beethoven's Letters for Voice, Piano, and Movement
The University of Washington will present a collaboration between artists who teach at the UW School of Drama, School of Music, and Department of Dance. Actor Jeffrey Fracé, pianist Cristina Valdés, and dancer Rachael Lincoln join together to explore excerpts from Beethoven's letters. An interdisciplinary trio where the music, the movement, and the words lead and follow each other, this is an attempt to glean Beethoven's meanings in multiple dimensions. These letters resonate with love and striving, and are especially meaningful to artists who are struggling to realize their work's full potential in our moment of national and global crisis. https://artsci.washington.edu/divisions/arts
"It's especially meaningful and joyful at this challenging time to work together with artists we admire on material as touching and inspiring as Beethoven's letters. Different century, similar struggles – and there's something in that connection that offers comfort and strength."

 – Jeffrey Fracé, Associate Professor, Head of Acting Program at the University of Washington School of Drama
Vashon Arts Center 
In addition to providing the venue for streaming THIS IS BEETHOVEN, the Vashon Arts Center will present a piano recital by renowned pianist, Vyacheslav "Slava" Gryaznov, exploring Franz Liszt's transcriptions of Beethoven's monumental symphonies. www.vashoncenterforthearts.org
"At Vashon Center for the Arts, we are dedicated to forging new partnerships with fellow arts groups. In the midst of a worldwide pandemic, these relationships are more critical than ever. VCA's auditorium and video broadcasting capabilities allow us to offer resources many artists do not have access to right now. Seeing THIS IS BEETHOVEN take shape has reinforced our commitment to the arts, and proven once again that the arts are resilient."

Allison Halstead, Executive Director of the Vashon Arts Center
zoe | juniper + Northwest Film Forum
In collaboration with the Northwest Film Forum, Zoe Scofield and Juniper Shuey (zoe | juniper) are making a dance film in dialogue with Beethoven's handwritten scores for his late quartets. Filmed with eleven local dancers playing with the fluidity and strength this time calls for. www.zoejuniper.org  /  www.nwfilmforum.org
"Since the beginning of quarantine, the world-wide recognition of urgencies surrounding anti-racism action, and the subsequent crumbling of all productions and plans, I have been in a perpetual state of shock. This time is asking me to return to my process at it's very basic level, making art with what I have in front of me.  I must admit, I am not much of a Beethoven connoisseur, I don't know his music beyond the greatest hits.

So I decided to begin with "listening" to his late quartets, and by sitting with the printed score and allowing the notes to turn into movement. To read the timing, pace, tempo and quality through his hand and physicalize it. I traced his notes with my fingers, found shapes in their arrangements, saw dancers, stage, space, and time. It began to feel like a duet with Beethoven, a re-animation of him not just through his music, but alongside the movement of his hand across the page as it made physical the sounds in his head he could no longer hear."

Zoe Scofield, zoe | juniper Co-Artistic Director and Choreographer
For Immediate Release: September 8, 2020
EMERALD CITY MUSIC
Artistic Director, Violinist Kristin Lee
ANNOUNCES SEASON FIVE
INCLUDING DOZENS OF PARTNERSHIPS THAT AIM TO BRING HOPE
TO SEATTLE & OLYMPIA THROUGH CLASSICAL MUSIC
(SEATTLE, WA) Over four seasons, Emerald City Music has delivered groundbreaking classical music shows to
audiences in Seattle, Olympia, and Bellingham WA. Now, the chamber music organization leverages its platform
during this time of great need to re-imagine what it means to be a community of music-lovers.
"Emerald City Music searches for the silver linings and takes this as an opportunity- an opportunity to
shift our focus to serve our community. This Fall is our celebration of bringing music to the next
generation of future listeners and musicians. We are taking down dividing lines in our cities to partner
with organizations that strengthen one another through innovation and creativity. All of us at Emerald
City Music believe in the sheer power of music. We believe that we are living in times when music can
serve to heal, empower, and rejuvenate humanity more than ever." –Kristin Lee, Artistic Director
FALL 2020 HIGHLIGHTS
● A 10-part digital series of concerts and discussions hosted by Emerald City Music's resident artists.
● A city-wide festival called This Is Beethoven, presented in collaboration with twenty area arts
organizations of varied disciplines.
● An in-school program in Olympia, teaching artists engage with 5th grade students to create a
composition to premiere on the ECM stage.
● A partnership with Project: Music Heals Us, using classical music to bring hope to doctors, nurses,
and those affected by COVID-19.
● A focused outreach and engagement strategy, bringing classical music to transitional housing
shelters, drug treatment centers, and family support services.
● A collaboration with Seattle Youth Symphony Orchestras to build up the next generation of
musicians.
THE ARTISTS
For the first time ever, Emerald City Music audiences will get to know Emerald City Music's artists like friends
as they experience an extended stay in Seattle & Olympia throughout the Fall season. Seven artists join the
organization from September 25 – December 13, as well as a series of guest artists throughout the Fall.
Biographies and high-resolution images are available on the Emerald City Music website:
www.emeraldcitymusic.org/artists/
RESIDENT MUSICIANS
Dmitri Atapine, cello (Seoul, Korea): member of the Chamber Music Society of Lincoln Center
Nathan Chan, cello (Seattle, WA): member of the Seattle Symphony Orchestra
Andrew Gonzalez, viola (Seattle, WA): baroque violist; member of Carnegie Hall's Ensemble Connect
Yoonah Kim, clarinet (New York, NY): winner of Concert Artists Guild competition
Kristin Lee, violin (New York, NY): Avery Fisher Career Grant recipient, Artistic Director of Emerald City
Music
Demarre McGill, flute (Seattle, WA): member of the Seattle Symphony Orchestra
Hyeyeon Park, piano (Seoul, Korea): prizewinner of international competitions: Oberlin, Ettlingen, Prix
Amadèo
Rachell Ellen Wong, violin (Seattle, WA): baroque violinist, Avery Fisher Career Grant recipient
TEACHING ARTISTS
Brad Balliett, composer (New York, NY): Princeton Symphony principal bassoonist, former Director of
Decoda
Claire Bryant, cello (South Carolina): founding member of the chamber music society Decoda
GUEST ARTISTS
The Miró Quartet (Austin, TX): first prize at Banff International Quartet Competition and Naumburg
Competition
Jeremy Jordan, piano (New York, NY): winner of Steinway Concerto Competition, and lauded jazz pianist
Tessa Lark, violin (New York, NY): winner of the 2012 Naumburg International Violin Competition
Brandon Ridenour, trumpet (New York, NY): member of Canadian Brass, winner of Concert Artists Guild
Competition
Michael Thurber, double bass (New York, NY): composed for The Royal Shakespeare Company, performing
in the house band on The Late Show with Stephen Colbert
OUTREACH
Emerald City Music is committed to leveraging our artistic platform to truly be responsive and adaptive to the
community's current needs. Seven artists-in-residence will engage with residents in Seattle & Olympia through
dozens of partnerships that bring classical music to transitional housing facilities, homeless shelters, hospitals,
retirement communities, and more.
Transitional Housing & Shelters: The Olympia Symphony and Emerald City Music have built new partnerships
with Olympia's transitional housing and homeless shelters to bring classical music to many who are most isolated
by the COVID-19 pandemic. In partnership with Drexel House (the Catholic Community Services 100-unit
transitional housing facility on Olympia's Pacific Ave), InterFaith Works (operating a shelter on Olympia's
Martin Way), Family Support Center of South Sound, and local church temporary homeless shelters, the
organizations will provide monthly performances featuring Olympia Symphony's orchestra musicians – arranged
into small ensembles to maintain social distancing – and Emerald City Music's seven resident artists featured
through their Fall 2020 chamber music offerings. Performances will include music, storytelling, and dialogue with
residents, occurring from October to December 2020.
Treatment Service Centers: Emerald City Music is delivering recorded performances to Evergreen Treatment
Services in Seattle and Lacey, WA, to engage with clients while they are waiting to receive substance-abuse
treatment. These digital performances will be played in the lobbies and waiting rooms.
Hospitals & COVID-19 Patients: In partnership with the national organization Project: Music Heals Us,
Emerald City Music is bringing classical music to the frontlines of the COVID-19 crisis by performing virtually
for doctors, nurses, and their patients. The effort, part of the national Vital Sounds initiative endorsed by cellist
Yo-Yo Ma, will bring over 6,000 hours of live classical music to bedsides in the next year. On Project: Music
Heals Us, the New York Times states, "There are very few things in this world[that can] transcend time and place,
and [...] music is one of those things. It adds a level of humanity to a situation that I think this virus has taken
away." Emerald City Music's seven artists-in-residence work in partnership with hospitalist connections made
through Project: Music Heals Us to bring hope and beauty to doctors, nurses, healthcare workers, and patients.
This work will commence virtually at Providence Everett Medical Center and Providence Mount St. Vincent.
Retirement Communities: In partnership with Panorama Retirement Community in Lacey and Mirabella
Retirement Community in Seattle, Emerald City Music will provide over a dozen virtual performances for
residents who are sheltering in place. These digital performances are designed to connect residents, provide time
for social interaction, and deliver high-caliber music in lieu of not having live in-person concerts during this time.
EDUCATION
As schools announce online curricula for the Fall trimester, students have had their day-to-day lives drastically
transformed to fit into an online setting. There has suddenly arisen a great and urgent need for dynamic and
engaging music education programming for students learning both early fundamentals and advanced technique.
Through two key programs in Seattle & Olympia, Emerald City Music is partnering with local institutions to aid
students this Fall.
Public School Composition Program: The Olympia Symphony and Emerald City Music both have previously
served Thurston County area schools by bringing live classical music into the classroom setting. Now, the
organizations are turning their gazes on supporting the music curriculum for fourth and fifth grade classes, where
the foundations for middle and high school music education are built. The collaborative program begins with
Emerald City Music's teaching artists – cellist Claire Bryant and bassoonist/composer Brad Balliett; both
members of the Decoda Ensemble and lauded performers and instructors –who will work alongside 80
Olympia-area music students to provide a creative composition experience. Through virtual workshops with
Bryant and Balliett, students will meet the members of the Olympia Symphony Orchestra, learn about the
instrument families, get to know the composer's toolbox, and together create a new, collaborative composition
based on a meaningful folk or indigenous song of Washington state. The workshops will be provided weekly from
October 5 - November 20th, 2020, with a culminating virtual performance of the new composition by the Olympia
Symphony Orchestra on Emerald City Music's free end-of-season livestream on Sunday, December 13, 2020.
Violinist Kristin Lee, Artistic Director of Emerald City Music, shares, "I am so thrilled that Emerald City Music
is able to use this unique time as an opportunity to shift our focus to the community of Olympia. The Olympia
school district has a close place in my heart, especially after doing a tour through over ten different schools with
Jennifer Hermann, the executive director of The Olympia Symphony, in past seasons. This opportunity to partner
with the orchestra, and bring musical activities to the students while all classes are going virtual, is extremely
meaningful to me. I hope this collaboration – using music as our medium – gives hope to students, teachers, and
the Olympia community."
Seattle Youth Symphony Orchestras: In a brand new partnership with the region's oldest and largest youth
orchestra, Emerald City Music artists will work alongside students as they prepare for a Concerto Competition.
Through a series of masterclasses, as well as adjudicating the judging of the competition, Emerald City Music
artists will contribute their expertise to help ensure that the next generation of world-class musicians hails from
the Pacific Northwest.
LIVE EVENTS
Emerald City Music is entering its SEASON 05 this Fall, and we want to celebrate with as much music as
possible. The season is bookended by two free community livestream events on September 25 and December
13, 2020. Other special events include:
This is Beethoven (December 16 – 19, 2020): Over a four-day virtual festival, over twenty Seattle-area arts
organizations join forces virtually to demonstrate art's ability to bring hope and articulate the essence of
humanity. Why theme a festival on Beethoven in 2020? Not only is December 16th, 2020 the 250th birthday of
Beethoven, but his presence in musical history is a great example of the needs in our times right now: pushing for
change, unafraid of our voice, and transforming vulnerability to creativity. He is what represents 'human'- the
beauty we see through the imperfections and what we love about humanity. As we are facing this extraordinary
time in our history, we want to involve arts organizations of all disciplines in Seattle to stand up, be revolutionary,
educate our community, and promote cultural change. The festival features the award-winning Miró Quartet
alongside twenty regional arts presenters. Sponsored in part by KING FM and the Vashon Center for the Arts.
Wine Down Mondays (October 5 – December 7, 2020): While we can't produce our normal in-person concerts,
Emerald City Music has opened up a door to create a new experience for the ECM community to gather. Wine
Down Mondays is a weekly ten-part series where the Emerald City Music community will gather virtually, make
friends with our musicians, and hear live music. Each Monday features a totally different experience, from live
concerts and bar-trivia to insightful behind-the-scenes conversations with musicians.
10.5 (7 PM): WINE DOWN ONE with trumpeter Brandon Ridenour & pianist Jeremy Jordan
10.12 (7 PM): WINE DOWN TWO with cellist Dmitri Atapine & pianist Hyeyeon Park
10.19 (7 PM): WINE DOWN THREE with cellist Nathan Chan
10.26 (7 PM): WINE DOWN FOUR with violinist Kristin Lee
11.2 (7 PM): WINE DOWN FIVE with flutist Demarre McGill
11.9 (7 PM): WINE DOWN SIX with clarinetist Yoonah Kim
11.16 (7 PM): FUN-RAISER: with violinist Kristin Lee, supporting ECM's Fall 2020 community engagement
11.23 (7 PM): WINE DOWN EIGHT with violinist Rachell Ellen Wong & violist Andrew Gonzalez
11.30 (7 PM): WINE DOWN NINE with violinist Kristin Lee
12.7 (7 PM): WINE DOWN TEN with violinist Tessa Lark & bassist Michael Thurber
To promote equity and inclusivity during this time, Wine Down Monday events are unticketed. A donation
of any amount (as little as $1) grants listeners access to the full 10-part series of Wine Down Monday
events.
PARTNERSHIP SUMMARY
The complete list of Emerald City Music's Fall partners includes:
● Drexel House (Olympia)
● Interfaith Works (Olympia)
● Saint Michael Men's Shelter (Olympia)
● Family Support Center of South Sound (Olympia)
● Mary's Place (Seattle)
● Evergreen Treatment Services (Seattle & Olympia)
● The Olympia Symphony (Olympia)
● Project: Music Heals Us (Connecticut)
● Providence Everett Medical Center (Everett)
● Providence Mount St. Vincent (West Seattle)
● Panorama Retirement Center (Lacey)
● Mirabella Retirement Center (Seattle)
● The Tumwater School District (Olympia)
● Seattle Youth Symphony Orchestra (Seattle)
● This is Beethoven partners, including KING FM, Vashon Center for the Arts, Northwest Sinfonietta,
Rhapsody Project, Northwest Film Forum, ProMusica, Seattle Modern Orchestra, Town Hall, and more.
About Emerald City Music
Emerald City Music, deemed the "beacon for the casual-classical movement" (CityArts), is a classical chamber
music concert producer based equally in Seattle and Olympia, WA. Founded in 2016 by Avery-Fisher Career
Grant winning violinist Kristin Lee and local arts administrator Andrew Goldstein, the series boasts a roster of
international touring musicians that perform a wide-array of music, from jazz to percussion and
core-classical-repertoire. In lieu of hosting live performances during this anniversary fifth season, the series is
directing its Fall 2020 activities toward community service to leverage its artistic platform to make a meaningful
impact during this pandemic time.
Cider Summit Seattle Evolves to Virtual Festival for 2020 with To-Go Tasting Kits 
Contactless drive-through or delivery serve up fun at home with over a dozen cideries on Sept. 12   
(SEATTLE –– August 3, 2020) –– Cider Summit Seattle, a popular artisanal hard cider tasting festival in South Lake Union, is launching its first-ever virtual experience in Seattle due to COVID-19. This year's exclusively digital festival is taking a second bite of the apple to honor physical distancing while still celebrating Washington state's cider makers. 
Cider Summit is curating two options for Festival To-Go Tasting Kits: the Modern Cider kit and Bottled Classics kit. Both kits feature a variety of craft ciders, two Cider Summit logoed 6-ounce stemless tasting glasses and a bar towel, access to the guided virtual tasting, and small gifts from participating cidermakers such as pins, coasters, stickers, and coupons.  
The Modern Cider kit is $42 (+ taxes & fees) and features eight ciders, including: 
Bad Granny – Ginger Lime 

(Wenatchee, WA)

 

Herb's Cider – Black Note (Blackberry Semi Dry) 

(Bellingham, WA)

 

Incline Cider – Blood Orange 

(Tacoma, WA)

 

Schilling Cider – Chaider Chai Spice 

(Auburn, WA)

 

Seattle Cider Co. – Spiced Peach 

(Seattle, WA)

 

 

Tieton Cider Works – Hazy Strawberry 

(Yakima, WA)

 

Virtue Cider – Salut! Cider Summit Collaboration 

(Fennville, MI)

 

Yonder Cider – Dry 

(Wenatchee, WA) 

 
The Bottled Classics kit is $69 (+ taxes & fees) and features six specialty and premium ciders, including: 
Alpenfire Cider – Traditional Cuvee (Port Townsend, WA)
Chatter Creek Cider – Rosecco (Woodinville, WA)
Finnriver Farm & Cidery – Friends of the Garden (Chimacum, WA)
Liberty Ciderworks – Garratza (Spokane, WA)
Snowdrift Cider Co. – Cap O' Liberty (Wenatchee, WA)

Virtue Cider – Salut! Cider Summit Collaboration 

(Fennville, MI)

 
"Washington state is the heart of our nation's apple country, and Seattle loves its craft cider," said Alan Shapiro, Cider Summit co-founder and producer. "While we wish we were raising a glass in person, creating a safe, at-home experience with tasting kits keeps us connected to our festival attendees and partners during the pandemic." 
The guided virtual tasting included with each kit is a Cider Festival in a (Zoom) Box and co-hosted with Northwest Cider Association (NWCA). As part of Washington Cider Week, this virtual party on Saturday, September 12 at 6 p.m. brings together several of the participating cidermakers to share tasting notes, cocktail recipes and entertainment. The at-home sipping session is meant to be shared and enjoyed.  Proceeds also provide support for NWCA to assist cideries around the region hit hard during the pandemic. 
How to join the fermented fun  
Tasting kits are available for pre-purchase now at CiderSummit.com. Orders must be placed by 11:59pm on August 30, 2020. 
Pre-purchased kits are available for pick-up at a pop-up, contactless drive-through on Saturday, September 12 from 12 – 4 p.m. in the parking lot adjacent to Downtown Spirits at 2300 7th Avenue, Seattle, WA 98121. Bicycles and walk-ups will be accommodated with appropriate social distancing measures and use of face masks.  
Local delivery to select zip codes is available for an additional $8 per kit. Delivery outside of the local zone but within the state of Washington is available for $19.50 per kit. Packages will arrive between September 9 and 11 and someone 21-years-old or over must be available to receive the package. 
Cider Summit also teamed with local retailer, Press Then Press, to make shipping available to 48 more states (all but UT). Shipping charges will be determined by location and communicated to customers in advance via Press Then Press. More details on all ordering options are available at CiderSummit.com 
Fido friendly  
Include your canine companion in the tasting experience with Sweet Lilly's Chicken, Apple & Pear dog treats available as an add-on for $14. These Seattle-based all natural, organic, dog treats pay homage to the cider festival with Washington apples, organic Bartlett pears and chicken born, raised and grown in the U.S.  
About Cider Summit  
Founded over a decade ago, Cider Summit produces cider tasting festivals in Seattle, Portland, San Francisco and Chicago. Cider Summit Seattle's Festival To-Go Tasting Kit is generously sponsored by Amazon, with supporting sponsors First Tech Fed Credit Union, Press then Press and Downtown Spirits and Virtue Cider. Thank you to the festival's media partners, Cidercraft Magazine and The Stranger. The Cider Summit benefits The Institute for Myeloma & Bone Cancer Research and Northwest Cider Association. Purchase packages and learn more at CiderSummit.com and follow @CiderSummit on social media and join the conversation with #CiderSummitSEA and #CiderSummitToGo. 

Celebrate on the Lake: 
The Center for Wooden Boats Weathers the COVID-19 Storm and Begins Phased Reopening, New Public Programs and Shifts Wooden Boat Festival Highlights
SEATTLE  – After closing both campuses on March 13, 2020 due to the impacts of COVID-19, The Center for Wooden Boats (CWB) is reopening programs in phases in accordance with Washington's Safe Start plan. This programming includes youth and adult classes, boat rentals, and modified events. 
"Keeping our community healthy and safe is our highest priority as we slowly reopen," said Josh Anderson, CWB Executive Director. "One of the reasons why CWB exists is to provide a place for people to unwind and get out on the water for mental health. Our staff has spent weeks modifying our programs, safety protocols, and increasing sanitation practices to provide opportunities for all to get out on the water this summer." 
 The South Lake Union and Cama Beach campuses are now both open for boat rentals. The South Lake Union Oarhouse is open Wednesday – Sunday, 11am – 7pm by online & phone reservation only. The Cama Beach Boathouse is open Thursday – Monday, 10am – 6pm. An online reservation system will be implemented in the coming weeks. The museum and dock spaces remain closed to the public for the health and safety of staff, volunteers, and guests. 
 In lieu of Sunday Public Sail, which has been postponed until further notice, CWB has implemented a Public Peapod Program, which allows any member of the public a free one-hour boat rental from the peapod fleet.  
"While we can't open our indoor museum and docks to the public just yet, we felt it was important to still maintain access to the water for all during this time," Anderson said. "The peapod rowboats are perfect for families or groups of less than 5 to get out on the water. The stable design and ease of use are perfectly safe even for beginners." 
As part of CWB's commitment to reducing barriers and increasing diversity in the boating community, CWB has partnered with US Sailing and become a center for the Siebel Sailor Program. As one of the three sailing centers represented in the Pacific Northwest, US Sailing provides a fleet of RS Fevas and a US Sailing Coach to each center, creating additional opportunity for free programming that can reduce barriers and reach underserved youth and minority communities.  
"The benefits of being able to reach a new diverse community is important to our mission of getting youth on the water, and the free programming is especially valuable for reducing barriers," said Nora Gallogly, CWB Youth Programs Manager. "This completes our sailing programs to be able to provide opportunities to learn to sail at any age at CWB. This class of boat will help kids learn how to sail and race in teams, which we haven't been able to offer before!" 
CWB is working on partnering with organizations to begin the Siebel Sailors Program later this summer. Interested groups and organizations are encouraged to contact youth@cwb.org about participating in the program, which is expected to begin in Phase 3 of the Safe Start reopening plan. 
Now that King County is in Phase 2 of Safe Start reopening, CWB Charters are now available. Guests can book a private cruise on a historic wooden vessel on Lake Union for groups of 5 people or less online. These 90 minute tours include a gorgeous view of the Seattle skyline, Gasworks Park, Lake Union Drydock Company, and the iconic floating homes. 
The impacts of COVID-19 have drastically reduced CWB public programs and events, but the organization plans to reschedule postponed events when it is safe to gather in communities again. This includes the postponement of The 44th Annual Lake Union Wooden Boat Festival, which was scheduled to be held at the end of September.  
"While we are disappointed not to host this signature event for our organization, we did not feel it was socially responsible to host such an event, even if we were allowed to gather in a smaller capacity," said Sandy Lam, CWB Community Engagement Director. "Nothing can replace the in-person interactions and memories created at this beloved community event, so we are hoping to see everyone for next year's festival (Sept. 25 & 26, 2021)."  
In lieu of the Lake Union Wooden Boat Festival, CWB plans to host a series of socially distant events called Celebrate on the Lake: Honoring Wooden Boats and Our History. Group gatherings after the events will not be hosted, but CWB plans to livestream all on-the-water activities for those who cannot participate. This includes rescheduling the Sailpast Memorial to honor CWB cofounder, Colleen Wagner, who passed away earlier this year. Her memorial was one of many community events CWB was forced to postpone due to COVID-19. 
 Celebrate on the Lake events include: 
·       9/19 & 9/20 – Youth and Adult El Toro Races 
·       9/26 – Sailpast Memorial for Colleen Wagner 
·       9/27 – Human Powered Races / Quick & Daring: Home Edition 
Community members with access to their own boats are encouraged to participate, but there will be limited access and availability to the CWB fleet. Registration will open in August. 
"Even though we can't gather together in person, we still want to honor the Wagner family and what Dick & Colleen Wagner have built for this maritime community. We wouldn't exist without their vision and it's more important than ever to honor our community," Lam said. "We've chosen smaller and modified events that are normally festival highlights, spread out over several days as a way to celebrate distantly. We hope to livestream all on-the-water events for those to join us from home." 
CWB will continue to monitor health and safety guidelines provided at state and county levels, making adjustments to programming as needed for the benefit of the community. 
"We would not be here without our vast and supportive community members," Anderson said. "When we had to suddenly close down operations, including furloughing the staff, our entire community came together to raise money and keep us afloat during this time. We are forever grateful to have the opportunity to continue to serve everyone to the best of our ability and as safely as possible." 
 For additional information about CWB's reopening plan, please visit: https://www.cwb.org/covid19 
 Programs and events are made possible by our community partners, signature event sponsors, and emergency funding grant contributors to help CWB reopen it's doors: 
Links in the release:  
https://www.cwb.org/how-to-rent

New Shepard Fairey Banner "American Rage" to be Installed at 9th & Thomas in Seattle's South Lake Union Neighborhood
SEATTLE, WA – Located at 234 9th Avenue North in South Lake Union, an 8-story printed banner titled "American Rage" designed by the American graphic artist and social activist Shepard Fairey in collaboration with 9th & Thomas and Ultraviolet Arts will be installed this Thursday, July 2nd, on the east facade of the mixed-use building which is one part office, one part neighborhood gathering spot.
States Shepard Fairey about the banner's imagery: "This "American Rage" image is based on a photo by Ted Soqui taken during the LA riots of spring 1992. The image is equally emblematic of the current wave of protests for racial justice and police reform that the nation has been experiencing in the wake of the murder of George Floyd by the Minneapolis police. I remember, at the time, 28 years ago, feeling enraged that blatant acts of police brutality inflicted on Rodney King went unpunished even when it was captured on video. It is heartbreaking to me how frequently similar acts of violence and abuse of power by law enforcement have gone unpunished, even when caught on camera. I was ecstatic that enough people were distressed by what happened to George Floyd, and what has happened to countless unarmed people of color at the hands of the police, to hit the streets in peaceful protest. Protest is a noble use of free speech, protected as a civil right, and is as American as apple pie. This "American Rage" image is a celebration of protest as a form of civic participation in democracy. I don't ever condone violence or looting, but I understand why things can reach a boiling point when people feel that the American system has failed them over and over. Martin Luther King Jr. said, "A riot is the language of the unheard." King also condemned politicians who "are more devoted to order than justice." I urge people not to conflate peaceful protest with "criminal agitation" or "inciting a riot." When the system fails the people, it is nothing short of patriotic for the people to protest for a solution. It is also essential that people vote!"
"American Rage" replaces a previous banner also by the artist installed two years ago at 9th & Thomas whose imagery included elements from Fairey's "Target Exceptions" print which was sympathetic to immigrants. The current banner is part of a larger publicly accessible art program at the 9th & Thomas building that includes a diverse collection of internationally known artists from Seattle and around the globe. From the lobby-level Lance Mercer photography display of Seattle's grunge rock era, to the bright mix of murals by local, national and international muralists throughout the lobby and garage levels, the artwork represents the eclectic nature of the ever-changing South Lake Union neighborhood, Seattle's center of innovation, imagination, science and technology.
The curation of these varied works of art was born from a vision to highlight how the built environment can serve as a great place for public art – a community canvass of sorts – where artists and issues are brought to light and the neighborhood is welcomed inside to experience, enjoy, and be inspired. Comments Scott Redman, developer of 9th & Thomas, "From the inception of the project, we've hoped to create an example of how a building can create community, conversations, and opportunity in an entirely new way. We're proud to partner with Shepard Fairey and Ultraviolet Arts in turning an otherwise blank wall in our neighborhood into something beautiful, thought-provoking, and conversation-sparking."
__ __
About 9th & Thomas
9th & Thomas is a center of community and activity in the South Lake Union neighborhood – one part boutique office building, one part gathering spot. Designed by Olson Kundig, built by Sellen Construction and managed by Blanton Turner, the building is a dialogue
about the connections between people and places, movement and urban form, nature and the city. Its vision is inspired by the Redman family's previous 70 years on the site and looks to the next 70 years of the evolution of South Lake Union. It's a place you can work, relax, and commune over good coffee, great art and an inspiring environment. Open to the public, the 9th & Thomas lobby includes a vast collection of publically available mural art, sculpture, music curated by John Richards of KEXP, literature curated by Peter Miller Books, and beautiful flowers by Fleurish. It has served as a gallery for exhibits curated by Gross Magazine/Relish and Justin Kane Elder. The retail spaces include Elm Coffee Roasters, Jack's BBQ, and Thomas Street Warehouse in addition to two curated pop-up spaces, the 87 sf "HQ3" located along 9th Ave N and the 3,000 sf "Spacey Space" located at the corner of the building which is currently occupied by artists-in-residence Sam Stubblefield and Joshua Borsman.
About Shepard Fairey
Shepard Fairey is an American graphic artist, muralist, fine artist and social activist. Part of the Street Art movement, with Keith Haring and Jean-Michel Basquiat as his predecessors, Fairey communicates his brand of social and political critique via murals and public spaces. "I've never really considered myself just a street artist," he has said. "I consider myself a populist." His iconic Hope (2008) portrait for then-presidential candidate Barack Obama is perhaps his most well-known work, in addition to his Obey (1992) campaign, which started while Fairey was enrolled at the Rhode Island School of Design. Born Frank Shepard Fairey on February 15, 1970
in Charleston, SC, the artist borrows from graphic styles of the 20th century, blurring the boundary between high and commercial art through type and image. His work is included in the collections of the Smithsonian, Washington D.C., the Los Angeles County Museum of Art, and the Victoria and Albert Museum, London. He currently lives and works in Los Angeles, CA.
About Ultraviolet Arts
Ultraviolet Arts is a creative agency connecting contemporary art with new construction and development. Working closely with contemporary artists, property owners, and developers, Ultraviolet Arts creates collaborations that push the boundaries of traditional mediums while providing accessibility to art through public spaces.
Fred Hutch Obliteride changes gears, shifts to individual events for 2020
Ride, walk, run or choose your own challenge and join us for a reimagined Fred Hutch
Obliteride! Every dollar raised will fuel urgent COVID-19 studies and cancer research.
Due to the pandemic, we've changed gears for 2020 and we're shifting to individual
events. Participants will choose when and where to complete their challenge, so now
people all over the world can safely support lifesaving research at Fred Hutchinson
Cancer Research Center.
Complete your challenge by August 8, 2020 and join us Aug. 3-8, for a week of great
surprises, virtual events and connection!
Learn more and sign up at obliteride.org.
FRED HUTCH OBLITERIDE
WHAT: Ride, walk, run or choose your own individual challenge
WHEN: Complete your event by Saturday, August 8, 2020
WHO: Anyone, anywhere
WHERE THE MONEY GOES: 100% to lifesaving research at Fred Hutchinson Cancer Research
Center. Because the COVID-19 pandemic poses an urgent threat, particularly for people
affected by cancer, 50% of the funds Obliteride raises in 2020 will support studies to halt
COVID-19, and 50% will continue to fuel our core goal: curing cancer faster.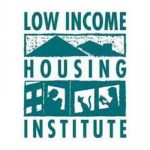 Lake Union Tiny House Village Expansion
Seattle, WA - The Low Income Housing Institute (LIHI) is expanding Lake Union Village (LUV), a tiny house village in the South Lake Union neighborhood. This expansion will include 22 additional tiny houses to provide heated, high quality shelter for people currently living outside. Development of the site is starting tomorrow. LIHI will be moving new tiny houses in starting on the morning of Saturday, March 7, 2020 at 800 Aloha St, Seattle, WA 98109. The expansion will be complete at the end of March, along with an increase in operational and case management staff to provide additional support for residents.This expansion is made possible by a generous donation from The Burrard Group, a longtime partner of LIHI. Thank you to our partnership with Union Church for donations and other resident support and to the City of Seattle for setup and operational support. The Mayor issued a Press Release two days ago declaring a Proclamation of Civil Emergency to provide assistance to unsheltered homeless individuals:
"We thank Mayor Durkan for declaring a Proclamation of Civil Emergency and providing resources quickly to expand Lake Union Village. There are too many unsheltered homeless men and women who are vulnerable and sleeping outside in the cold. Many of them already have compromised health and weakened immunity."
-Sharon Lee, Executive Director
LIHI operates eleven tiny house villages in Seattle, Olympia, and Tacoma sheltering over 800 homeless individuals each year. Villages offer a safe and dignified place for those living outside. Each house is 8 by 12 feet, costs about $2,700, and has insulation, electricity, heat, windows, and a lockable door. The villages include plumbed on-site facilities with showers, toilets, laundry, and a community kitchen. Each village includes on-site case management staff to help residents obtain long-term housing, employment, education, health care, treatment, and other services. Last month, Seattle City Council voted to amend the original permitted encampment ordinance to allow the continuation of the existing tiny house villages that would have otherwise sunset in March, and permit up to 40 sites which could include tiny house villages, tent encampments, and safe parking to be authorized throughout the city. Thank you to the neighbors, volunteers, community leaders, faith communities, local businesses, LUV Community Advisory Committee members, and the many others in the South Lake Union, Queen Anne, and surrounding neighborhoods who have provided support for the village and residents. The tiny houses were built and donated by the following education and volunteer groups: Northwest School, Arlington High School, "The Butterfly Effect" Volunteer Group, Ingraham High School, Seattle YouthBuild Georgetown, The Green Hill School, "Rugby for Good", The PACT Program, Seattle Pacific University, Sno-King Technical College, Snohomish High School, Shelton Washington Corrections Center Carpentry Program, Rainier Beach High School, Bill Duvall and friends, and Thurston County YouthBuild. Lake Union Village is located on land owned by Seattle City Light.
If you are interested in volunteering to help set up, paint, and prepare the houses for occupancy, email
tinyhouses@lihi.org. Find more information about tiny houses on our website: lihi.org/tiny-houses.
Fred Hutch Obliteride raises nearly $3 million for cancer research
The annual event is the top fundraising charity bike ride and 5K in the Northwest
SEATTLE, Sept. 26, 2019 – A record number of 2,500 Fred Hutch Obliteride participants
raised $2,917,809 in 2019 for lifesaving cancer research, more than any previous year.
Obliteride is the most successful charity bike ride and 5K event in the Pacific Northwest, having
raised $17.6 million for cancer research at Fred Hutchinson Cancer Research Center since
2013.
"We are grateful to all our participants, sponsors and volunteers for making 2019 our best year
yet," said Kelly O'Brien, vice president of Philanthropy at Fred Hutch. "More than 22,000 people
donated to this year's Obliteride, which demonstrates how passionate our community is about
finding cures for cancer faster."
For the first time in Obliteride's history, three teams raised more than $100,000. CureCyclists,
was the highest fundraising team, bringing in $270,000. Amazon was the largest team, with 186
riders, runners, walkers and volunteers. In all, nearly 200 teams took part in Obliteride.
Every dollar raised by Obliteride participants goes to accelerating innovative research at Fred
Hutch. Obliteride has funded numerous projects, including research on cancer prevention,
global health, immunotherapy, and brain, breast, lung, ovarian and prostate cancers.
Generous sponsors, including Amazon, Safeway, the Sinegal Family Foundation, University
Village, and Obliteride's founding sponsor, The Sloan Foundation, make it possible to offer
participants a fully supported, topnotch event with food and entertainment.
Obliteride 2020 is August 8. Registration opens early next year. Learn more at Obliteride.org.
Visit the Obliteride Media Center for photos, logos and more information.
Media Contact:
Kerri Kazarba Schneider
206.288.3332
kerri@obliteride.org
Obliteride
We are a community determined to cure cancer faster by raising critical funds for lifesaving research at
Fred Hutch. Obliteride is fun, focused and full of energy! It's so much more than a bike ride and 5K.
Participants are treated to a fun, first-class event with live entertainment and fantastic food from Tom
Douglas Catering. For more information on how to be part of this exciting event, visit Obliteride.org and
connect with us on Facebook, Instagram, Twitter or YouTube.
NEWS FOR IMMEDIATE RELEASE
For more information contact:
Bob Nale, Board Member Organizer at info@slucommunitycouncil.org
Meet the Candidates for Seattle City Council District #7
Both finalists in the upcoming November General Election running for Seattle City Council District #7 will speak to
area residents on Tuesday October 1, 2019 at 415 Westlake Ave N., Seattle 98109 from 5-6:30PM. This event is
FREE and public is invited to attend.
Seattle District 7 includes; Belltown, Briarcliff, Cascade, China Town/ID, Denny Regrade, Queen Anne, South Lake
Union, Uptown, West Edge, and Westlake neighborhoods – making it one of the fastest growing areas of
downtown Seattle with 84,463 residents and 54,745 housing units according to the Census Bureau. SLU is home to
Amazon, Google, Facebook and numerous high-tech and health science industries.
Questions for candidates from several community councils in District 7 will be solicited. The forum will be
moderated by Mark Baumgarten, Political Editor at KCTS9/Crosscut and host of the Crosscut Talks pod-cast. The
format follows a traditional moderated question/answer session with timed responses. Following the 6:30PM
conclusion candidates will meet with area residents informally.
South Lake Union Community Council is a non-profit volunteer community leadership organization recognized by
the City of Seattle. SLU Community Council is the steward of the SLU neighborhood plan and collaboratively with
community stakeholders authored the SLU Urban Design Framework and the SLU/Uptown Mobility Plan. To get
involved in your South Lake Union neighborhood, contact us at info@slucommunitycouncil.org
Enterprise Storage-as-a-Service Solutions
Zadara is enterprise storage made easy. Any data type. Any protocol. Any location. Start by choosing block, file, or object storage. During setup you'll choose protocol, capacity, throughput, location, and any advanced data management solutions you want to add.
Now you can get the power of enterprise storage without the cost and
complexity of owning and managing storage infrastructure.
Get Zadara — on your premises or with your chosen cloud provider — and you get
more than industry-leading enterprise storage. You get a fully-managed, pay-onlyfor-
what-you-use service that allows you to operate more efficiently and effectively.
You manage your business. We'll manage your storage.
Zadara eliminates the burdens associated with enterprise storage by delivering industry-
leading enterprise SAN, NAS and Object storage as a fully-managed service
with 24/7 proactive monitoring and support, backed by a 100%-uptime guarantee,
and wrapped in the industry's only true consumption-based model.
Available on premises, at your chosen data center, or in the public cloud.
You choose how you want your fully-managed enterprise storage solution hosted:
on-premises, colocated in a data center, or in the cloud. Scale up and down as needed
and pay only for what you actually use.
Fill out the form to get a free consultation and find out how we can make your technology hassle-free!
Or contact us as at info@dvadatastorage.com 425-821-4945
Protect your business and your client's data with our cloud services.
· Backup as a Service
· Business Continuity
· Disaster Recovery
We will protect your data and your business.
It's easy, fast and secure! Let us do the "heavy lifting" so you can focus on your business. Go to www.dvadatastorage.com and Get a Free Consultation
Fill out the form to get a free consultation and find out how we can make your technology hassle-free!
Or contact us as at info@dvadatastorage.com 425-821-4945
Sellen Construction Lightens Employees' Student Loan Burden
Sellen Construction, located in Seattle, Wash., is proud to be the next cutting-edge employer to offer a rich student loan repayment program to their employees. Student loan debt is a pressing burden for millions of employees nationwide. Sellen's leadership recognized this issue and decided to help their employees.
To better the lives of their employees and stand out from competing general contractors in the Seattle area, Sellen now offers student loan repayment to a large number of people in its workforce. The company has committed to contributing up to $1,000 annually toward a student loan, with a $10,000 lifetime cap.
In addition to helping employees pay off student loans, Sellen is offering a 529 college savings plan contribution. For employees who do not currently have a student loan, or who would prefer to have contributions go toward a 529 plan instead, Sellen will give the same $1,000 annual contribution. Sellen's employees can enroll in the program in June; initial contributions will begin in July of 2019.
Sellen knows that a student loan repayment program through BenefitEd will differentiate their benefits package and help them stand out from peers in their industry.
Kate Harkess, Sellen's Director of Human Resources, stressed that Sellen didn't just want to add dollars to traditional benefits, or lower their competitive insurance premiums; Sellen's leadership felt it needed to offer a new benefit specific to the needs of their employees. A recent American Student Assistance Survey reports that 86% of young workers say they would commit to an employer for five years if the company helped pay back their student loans1.
"We chose BenefitEd because of the ease of communication between the employee and BenefitEd, the ease of administration, and the fact that BenefitEd is a vendor that is secure and dominant in the student loan repayment space," Harkess said.
Additionally, one of Sellen's core values is its people. The company strives to help its employees learn and grow in many different facets of their lives. For Sellen, a student loan repayment and college savings program through BenefitEd not only differentiates its benefits package, but also aligns with its values of people by investing in their education and financial future.
"Financial stability makes us all better employees, parents and people," Harkess said. "We value our employees and recognize that these loans – which they took on to work for us – are a personal cost to them. We want to show our employees that we're investing in them as well."
About Sellen Construction
Sellen Construction is a locally owned and operated commercial builder. Founded in 1944 and headquartered in the South Lake Union neighborhood of Seattle, Sellen builds iconic projects for the region's tech, science, arts, healthcare and hospitality leaders. We believe in building community by creating unique spaces where significant things happen, and in giving back to non-profit organizations that make our community a great place in which to live and work. Sellen's notable projects include the Bill & Melinda Gates Foundation Campus, Seattle Children's Hospital Building Hope Expansion, the Museum of History and Industry at South Lake Union, King Street Station Restoration, and the new Amazon office towers in Seattle's Denny Triangle neighborhood. For more information, go online at www.sellen.com.
About BenefitEd BenefitEd offers student loan repayment and college savings programs that help progressive employers create a more engaged and productive workforce. As a joint venture between Ameritas and Nelnet, BenefitEd leverages a deep understanding of employee benefits programs and expertise in education payment processing. For more information, go to http://www.YouBenefitEd.com.
1 https://www.businesswire.com/news/home/20170228005492/en/New-Survey-Reveals-Burden-Student-Debt-Young