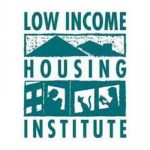 Lake Union Tiny House Village Expansion
Seattle, WA - The Low Income Housing Institute (LIHI) is expanding Lake Union Village (LUV), a tiny house village in the South Lake Union neighborhood. This expansion will include 22 additional tiny houses to provide heated, high quality shelter for people currently living outside. Development of the site is starting tomorrow. LIHI will be moving new tiny houses in starting on the morning of Saturday, March 7, 2020 at 800 Aloha St, Seattle, WA 98109. The expansion will be complete at the end of March, along with an increase in operational and case management staff to provide additional support for residents.This expansion is made possible by a generous donation from The Burrard Group, a longtime partner of LIHI. Thank you to our partnership with Union Church for donations and other resident support and to the City of Seattle for setup and operational support. The Mayor issued a Press Release two days ago declaring a Proclamation of Civil Emergency to provide assistance to unsheltered homeless individuals:
"We thank Mayor Durkan for declaring a Proclamation of Civil Emergency and providing resources quickly to expand Lake Union Village. There are too many unsheltered homeless men and women who are vulnerable and sleeping outside in the cold. Many of them already have compromised health and weakened immunity."
-Sharon Lee, Executive Director
LIHI operates eleven tiny house villages in Seattle, Olympia, and Tacoma sheltering over 800 homeless individuals each year. Villages offer a safe and dignified place for those living outside. Each house is 8 by 12 feet, costs about $2,700, and has insulation, electricity, heat, windows, and a lockable door. The villages include plumbed on-site facilities with showers, toilets, laundry, and a community kitchen. Each village includes on-site case management staff to help residents obtain long-term housing, employment, education, health care, treatment, and other services. Last month, Seattle City Council voted to amend the original permitted encampment ordinance to allow the continuation of the existing tiny house villages that would have otherwise sunset in March, and permit up to 40 sites which could include tiny house villages, tent encampments, and safe parking to be authorized throughout the city. Thank you to the neighbors, volunteers, community leaders, faith communities, local businesses, LUV Community Advisory Committee members, and the many others in the South Lake Union, Queen Anne, and surrounding neighborhoods who have provided support for the village and residents. The tiny houses were built and donated by the following education and volunteer groups: Northwest School, Arlington High School, "The Butterfly Effect" Volunteer Group, Ingraham High School, Seattle YouthBuild Georgetown, The Green Hill School, "Rugby for Good", The PACT Program, Seattle Pacific University, Sno-King Technical College, Snohomish High School, Shelton Washington Corrections Center Carpentry Program, Rainier Beach High School, Bill Duvall and friends, and Thurston County YouthBuild. Lake Union Village is located on land owned by Seattle City Light.
If you are interested in volunteering to help set up, paint, and prepare the houses for occupancy, email
tinyhouses@lihi.org. Find more information about tiny houses on our website: lihi.org/tiny-houses.
Fred Hutch Obliteride raises nearly $3 million for cancer research
The annual event is the top fundraising charity bike ride and 5K in the Northwest
SEATTLE, Sept. 26, 2019 – A record number of 2,500 Fred Hutch Obliteride participants
raised $2,917,809 in 2019 for lifesaving cancer research, more than any previous year.
Obliteride is the most successful charity bike ride and 5K event in the Pacific Northwest, having
raised $17.6 million for cancer research at Fred Hutchinson Cancer Research Center since
2013.
"We are grateful to all our participants, sponsors and volunteers for making 2019 our best year
yet," said Kelly O'Brien, vice president of Philanthropy at Fred Hutch. "More than 22,000 people
donated to this year's Obliteride, which demonstrates how passionate our community is about
finding cures for cancer faster."
For the first time in Obliteride's history, three teams raised more than $100,000. CureCyclists,
was the highest fundraising team, bringing in $270,000. Amazon was the largest team, with 186
riders, runners, walkers and volunteers. In all, nearly 200 teams took part in Obliteride.
Every dollar raised by Obliteride participants goes to accelerating innovative research at Fred
Hutch. Obliteride has funded numerous projects, including research on cancer prevention,
global health, immunotherapy, and brain, breast, lung, ovarian and prostate cancers.
Generous sponsors, including Amazon, Safeway, the Sinegal Family Foundation, University
Village, and Obliteride's founding sponsor, The Sloan Foundation, make it possible to offer
participants a fully supported, topnotch event with food and entertainment.
Obliteride 2020 is August 8. Registration opens early next year. Learn more at Obliteride.org.
Visit the Obliteride Media Center for photos, logos and more information.
Media Contact:
Kerri Kazarba Schneider
206.288.3332
kerri@obliteride.org
Obliteride
We are a community determined to cure cancer faster by raising critical funds for lifesaving research at
Fred Hutch. Obliteride is fun, focused and full of energy! It's so much more than a bike ride and 5K.
Participants are treated to a fun, first-class event with live entertainment and fantastic food from Tom
Douglas Catering. For more information on how to be part of this exciting event, visit Obliteride.org and
connect with us on Facebook, Instagram, Twitter or YouTube.
NEWS FOR IMMEDIATE RELEASE
For more information contact:
Bob Nale, Board Member Organizer at info@slucommunitycouncil.org
Meet the Candidates for Seattle City Council District #7
Both finalists in the upcoming November General Election running for Seattle City Council District #7 will speak to
area residents on Tuesday October 1, 2019 at 415 Westlake Ave N., Seattle 98109 from 5-6:30PM. This event is
FREE and public is invited to attend.
Seattle District 7 includes; Belltown, Briarcliff, Cascade, China Town/ID, Denny Regrade, Queen Anne, South Lake
Union, Uptown, West Edge, and Westlake neighborhoods – making it one of the fastest growing areas of
downtown Seattle with 84,463 residents and 54,745 housing units according to the Census Bureau. SLU is home to
Amazon, Google, Facebook and numerous high-tech and health science industries.
Questions for candidates from several community councils in District 7 will be solicited. The forum will be
moderated by Mark Baumgarten, Political Editor at KCTS9/Crosscut and host of the Crosscut Talks pod-cast. The
format follows a traditional moderated question/answer session with timed responses. Following the 6:30PM
conclusion candidates will meet with area residents informally.
South Lake Union Community Council is a non-profit volunteer community leadership organization recognized by
the City of Seattle. SLU Community Council is the steward of the SLU neighborhood plan and collaboratively with
community stakeholders authored the SLU Urban Design Framework and the SLU/Uptown Mobility Plan. To get
involved in your South Lake Union neighborhood, contact us at info@slucommunitycouncil.org
Enterprise Storage-as-a-Service Solutions
Zadara is enterprise storage made easy. Any data type. Any protocol. Any location. Start by choosing block, file, or object storage. During setup you'll choose protocol, capacity, throughput, location, and any advanced data management solutions you want to add.
Now you can get the power of enterprise storage without the cost and
complexity of owning and managing storage infrastructure.
Get Zadara — on your premises or with your chosen cloud provider — and you get
more than industry-leading enterprise storage. You get a fully-managed, pay-onlyfor-
what-you-use service that allows you to operate more efficiently and effectively.
You manage your business. We'll manage your storage.
Zadara eliminates the burdens associated with enterprise storage by delivering industry-
leading enterprise SAN, NAS and Object storage as a fully-managed service
with 24/7 proactive monitoring and support, backed by a 100%-uptime guarantee,
and wrapped in the industry's only true consumption-based model.
Available on premises, at your chosen data center, or in the public cloud.
You choose how you want your fully-managed enterprise storage solution hosted:
on-premises, colocated in a data center, or in the cloud. Scale up and down as needed
and pay only for what you actually use.
Fill out the form to get a free consultation and find out how we can make your technology hassle-free!
Or contact us as at info@dvadatastorage.com 425-821-4945
Protect your business and your client's data with our cloud services.
· Backup as a Service
· Business Continuity
· Disaster Recovery
We will protect your data and your business.
It's easy, fast and secure! Let us do the "heavy lifting" so you can focus on your business. Go to www.dvadatastorage.com and Get a Free Consultation
Fill out the form to get a free consultation and find out how we can make your technology hassle-free!
Or contact us as at info@dvadatastorage.com 425-821-4945
Sellen Construction Lightens Employees' Student Loan Burden
Sellen Construction, located in Seattle, Wash., is proud to be the next cutting-edge employer to offer a rich student loan repayment program to their employees. Student loan debt is a pressing burden for millions of employees nationwide. Sellen's leadership recognized this issue and decided to help their employees.
To better the lives of their employees and stand out from competing general contractors in the Seattle area, Sellen now offers student loan repayment to a large number of people in its workforce. The company has committed to contributing up to $1,000 annually toward a student loan, with a $10,000 lifetime cap.
In addition to helping employees pay off student loans, Sellen is offering a 529 college savings plan contribution. For employees who do not currently have a student loan, or who would prefer to have contributions go toward a 529 plan instead, Sellen will give the same $1,000 annual contribution. Sellen's employees can enroll in the program in June; initial contributions will begin in July of 2019.
Sellen knows that a student loan repayment program through BenefitEd will differentiate their benefits package and help them stand out from peers in their industry.
Kate Harkess, Sellen's Director of Human Resources, stressed that Sellen didn't just want to add dollars to traditional benefits, or lower their competitive insurance premiums; Sellen's leadership felt it needed to offer a new benefit specific to the needs of their employees. A recent American Student Assistance Survey reports that 86% of young workers say they would commit to an employer for five years if the company helped pay back their student loans1.
"We chose BenefitEd because of the ease of communication between the employee and BenefitEd, the ease of administration, and the fact that BenefitEd is a vendor that is secure and dominant in the student loan repayment space," Harkess said.
Additionally, one of Sellen's core values is its people. The company strives to help its employees learn and grow in many different facets of their lives. For Sellen, a student loan repayment and college savings program through BenefitEd not only differentiates its benefits package, but also aligns with its values of people by investing in their education and financial future.
"Financial stability makes us all better employees, parents and people," Harkess said. "We value our employees and recognize that these loans – which they took on to work for us – are a personal cost to them. We want to show our employees that we're investing in them as well."
About Sellen Construction
Sellen Construction is a locally owned and operated commercial builder. Founded in 1944 and headquartered in the South Lake Union neighborhood of Seattle, Sellen builds iconic projects for the region's tech, science, arts, healthcare and hospitality leaders. We believe in building community by creating unique spaces where significant things happen, and in giving back to non-profit organizations that make our community a great place in which to live and work. Sellen's notable projects include the Bill & Melinda Gates Foundation Campus, Seattle Children's Hospital Building Hope Expansion, the Museum of History and Industry at South Lake Union, King Street Station Restoration, and the new Amazon office towers in Seattle's Denny Triangle neighborhood. For more information, go online at www.sellen.com.
About BenefitEd BenefitEd offers student loan repayment and college savings programs that help progressive employers create a more engaged and productive workforce. As a joint venture between Ameritas and Nelnet, BenefitEd leverages a deep understanding of employee benefits programs and expertise in education payment processing. For more information, go to http://www.YouBenefitEd.com.
1 https://www.businesswire.com/news/home/20170228005492/en/New-Survey-Reveals-Burden-Student-Debt-Young