Celebrate SLU: Presented by Amazon
Thank you to all our 2019 Nominees for everything they do to help our community!
SLU Restaurant of the Year: Cuoco, Homegrown, Li'l Woody's, Maslow's by FareStart, Portage Bay, & Tutta Bella
SLU Nonprofit of the Year: Bill & Melinda Gates Foundation Discovery Center, The Center For Wooden Boats, Emerald City Music, Fred Hutch, MOHAI, & Seattle Children's Research Institute
SLU Small Business of the Year: 415 Westlake, BANG, The Collective , Downtown Dog Lounge, MadArt, & South Lake Union Dentist Office
New to SLU Business of the Year: Barry's Bootcamp, District H,  Jack's BBQ, Just Food For Dogs, Sitka, & Thomas Street Warehouse
SLU Good Neighbor of the Year: Amazon, First Tech Federal Credit Union, Kaiser Permanente, PEMCO, Sellen, & Vulcan, Inc.
How are winners selected?
Each year a committee organized by the SLU Chamber nominates six business in five categories. Nominees do not have to be involved with the SLU Chamber. They are chosen based on demonstration of participation in, support of, or good works in/for the community. This can take the form of community events, fundraisers, donations to local causes, advocacy on community issues, community improvement projects, etc. These works must demonstrate that the organization is committed to helping South Lake Union succeed as a community. Organizations that have won in the previous two years cannot be nominated. If you'd like to participate in the Nomination Committee or recommend an organization to be nominated, contact:  director@sluchamber.org
Nominees are then put out for public vote. Voting is open for several weeks and anyone can vote; however, same day duplicate votes will not be counted. Once voting has closed the top three vote getters in each category become the Finalists and are featured at the event where WINNERS ARE ANNOUNCED LIVE!
We would also like to thank our sponsors listed below. If you are interested in becoming a sponsor, please contact us today! View Sponsorship Benefits Here.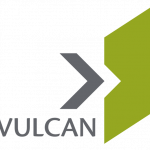 400 Fairview, Alexandria Real Estate, Argosy Cruises, CBRE, Downtown Dog Lounge, Flatstick Pub, Fred Hutch, Jack's BBQ, Juno Therapeutics, Movement Systems Physical Therapy, Seattle Children's Research Institute, South Lake Union Dentist Office, Tom Douglas Restaurants, Tutta Bella, UW Medicine, Woodland Park Zoo